Hawaii, and Maui specifically, have one of the highest rates of electric vehicle adoption in the United States, if not the world. According to Wikipedia, California is a bit ahead of Hawaii in the the electric car ownership rate. However, Maui has a significantly higher truck owner percentage that almost anywhere in the country. Thus, when actually looking at cars vs cars, Maui easily has the highest percentages of electric car ownership in the nation.
The Cybertruck
On November 21st, Elon Musk demo'd the new Tesla Cybertruck. We will not be covering most of the new features of the Cybertruck in this post. We will speak to our areas of expertise: auto body repair and Maui.
Electric Cars and Trucks on Maui
Being that electric cars and gasoline powered trucks are both very popular here in Maui it seems likely that the Cybertruck will be favorite vehicle here. Furthermore, the Cybertruck starts at prices below 40-thousand dollars, which will be within budget for many Hawaii families.
Going Back to the Future
The stainless steel look of the Cybertruck is very similar to the DeLorean, which was featured in the popular Back to the Future, movies of the late-80s and early-90s. Like the Cybertruck, the Delorean featured a stainless steel body. While everyone agrees that Deloreans are great, the Delorean didn't achieve commercial success after it's release.
Possible Problems with Stainless Steel
It is fair to be skeptical of the Cybertruck's stainless steel body choice. Stainless steel is difficult to keep clean, not being flattered by wax applications. Also, if the stainless steel were to be nicked or scratched, it's difficult and time-consuming to repair when compared to repainting or paint touch-ups.
Difficulty Finding Technicians
Also, because the body style is so unique, it stands to reason that finding qualified and professional repair technicians would be difficult. As of the time of this article, M. Toguchi Body does not repair any Tesla vehicle model. One could get a Tesla repair at a dealership of course, but this tends to no come cheap (especially with no local competition).
Cars Hit Harder than People
In the Cybertruck demo, we saw a man hit the door of the Cybertruck with a sledge hammer. The Cybertruck appeared undamaged. While the durability of the truck is impressive, the force of a even the strongest human being is nothing compared to a collision with another vehicle or structure.
Cybertruck is Already a Commercial Success
While the DeLorean did not achieve commercial success, the same cannot be said for the unreleased Cybertruck. The Cybertruck has already received nearly a quarter-million separate orders at the time of this post.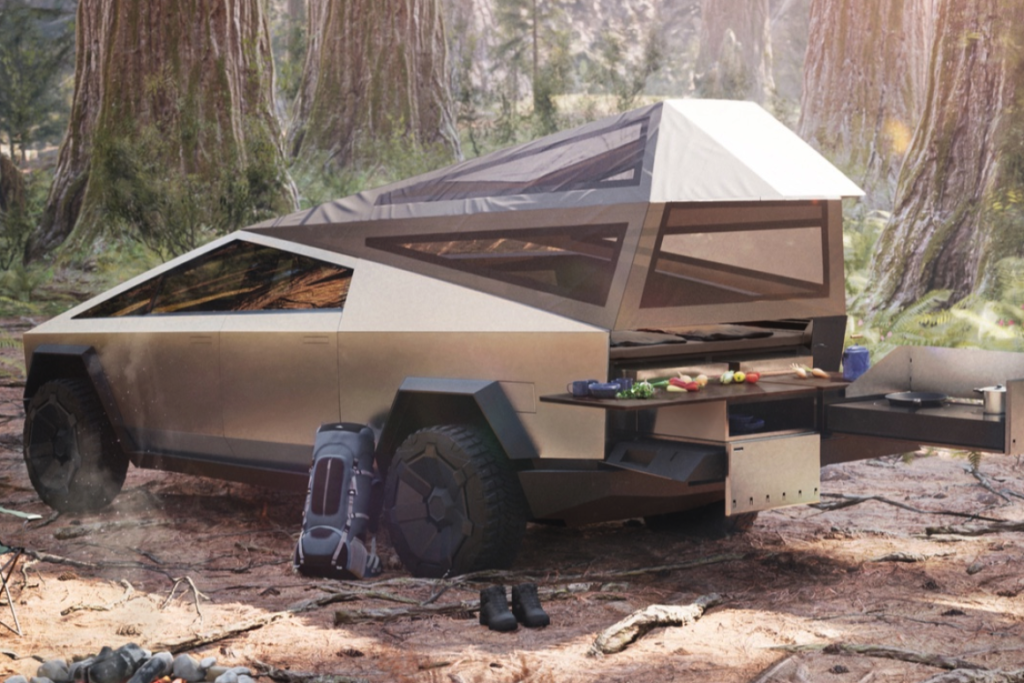 Mahalo and Aloha
Perhaps the Cybertruck will come with painted options in addition to the polished stainless steel. We shall see. I personally think the truck would be an amazing tool and toy for Maui life. What do you think? Let us know! Aloha.