Car damaged in an accident on Maui?
You've come to the right place.
M. Toguchi
Body Shop
What to Expect
Rather you have a minor scratch or a salvage vehicle, our certified and experienced staff will ensure the highest quality work possible. If you are trying to restore a classic hobby vehicle or working with an insurance claim we will use the best method and the parts which are the best fit.
Our Story
M. Toguchi Body Shop, Inc. has been serving Maui since 1958.
In 1958, several years after returning home from the Korean War, Masano "Masa" Toguchi decided to open his own business. He had been working for Mr. Richard Hashi, of Hashi Radiator fame, as the "Bodyman" for a few years and felt it was time.
M Toguchi Repair is what he called his new venture.
Reviews from the Maui Community
They did an excellent repair for me very friendly staff and really fast turn around time and Bruce is super accommodating!!! Thank you guys! I'm always...
Thank you for all the hard work your team does at M Toguchi body shop. From setting up my estimate and quote to having my car repaired and turned back over to me. Hands down the best and fastest service for auto body, paint and repair on the island. Once again Mahalo for the best customer service, TODD at M Toguchi Body Shop Mahalo...The Ventura's...
Akoni Ventura
03:25 27 Jul 19
After patiently waiting for a response after initial contact, I found M Toguchi to be very responsive to getting my car fixed - twice already this year, not by my fault. Todd was very friendly. The quality of their work is excellent!
John Gelert
00:43 28 Jun 19
This Shop is Amazing!!! I've taken my 2013 Silverado to them twice.. Both times the work was Flawless!!! Amazing group of guys, would recommend them to everyone!!!
Keone Villanueva
00:17 20 Jun 19
Very friendly service by staff. This is the second time I have used Toguchi and would recommend them to other people. Thanks for the work on both my Camry and then the Tacoma truck.
Alana Martins
04:14 11 Jun 19
Super friendly, quick response and very professional! My car was finished a day earlier. They sent me daily email of status. My scratch and dent all taken...
This place is wonderful! Thank you Bryce for making it so easy and my car looks amazing! They said it would be done in 3 days and it was. They painted the whole frontend not just the hood and driver fender that was damage so it all matches;) I'm so glad I chose your shop! The whole process was wonderful from the estimate to the finally finish. I highly recommend for everyone to take your car here if you need work done. Much Mahalos M Toguchi Body Shop you all are awesome ♡
My experience with M. Toguchi was awesome, friendly staff, explained everything upfront and kept good communication every step of the way, I will recommend M. Toguchi to my friends.
Lance Tokushima
09:04 15 May 19
Very professional staff (thanks Bryce!) and exceptional work done here at M Toguchi Body Shop. This place does get booked out, but to me that's a good sign....
This is the second time I've needed repairs on a vehicle and Toguchi is the best!! My poor car was hit in a parking lot and they made it beautiful again and in a timely manner too!! I highly recommend them for your autobody repairs!
Kathie Mercier
00:39 20 Apr 19
This is the second time I've needed repairs on a vehicle and Toguchi is the best!! My poor car was hit in a parking lot and they made it beautiful again...
Very pleased with the work done. Looks like new again.
Henry Fernandez
16:51 15 Apr 19
This family-run business has generations of solid work and a very credible reputation. Can't beat M. Toguchi's level of experience, customer service and overall company efficiency. We've used them a few times for repairs that range from minor to significant, and we're always glad we did. Super thankful to have caring and skilled people on the other end of the line when something hard happens. We won't go anywhere else. 6/5 stars! 😉
Kehau Deutsch
04:19 06 Apr 19
called to schedule the estimate with Bryce, he offered options and advised of time line.Work was completed on time and in a professional manner.I would recommend Toguchi body shop for repairs
Francois Milliet
00:36 27 Mar 19
Todd, Brice, and Brent are very professional and regularly send you updates. They answered all my questions and have great passion for their job.
Kevin Kawamura
06:15 15 Mar 19
Toguchi Body Shop has done excellent work on my 2016 Tacoma Dbl Cab twice since I owned my truck. From calling about a appointment for a estimate ,to calling about dropping off my truck to starti the repair work ,to calling to pick up my truck after the repair work and washing my truck. There's no other body shop I rather go to than Toguchi Body Shop here on Maui.
Allen Arquero
18:36 14 Mar 19
Quick, as in one day as opposed to 3 as estimated. Friendly, and did repair exactly as they explained at the time of the estimate. Car looks great.
Jeane ruston
03:26 23 Jan 19
Awesome place to take your vehicle for auto body repair! Fantastic job! Courteous people! I wouldn't take my car anywhere else!
Joanne Barrett
04:56 06 Jan 19
Before making calls I read a few reviews as you might be doing now and instantly chose to go through with Toguchi body shop. Todd helped me along the way,...
This is absolutely the best customer service and knowledgeable staff around. Thank you for taking such good care of us! I'm blown away!
Mercedes B.
12:42 15 Sep 17
Got rear ended by someone so their insurance gave me a list of shops who I can go to. I asked around through the power of social media who's the best and...
Contact us today to get a quote.
First Time Consultation
Latest Blog Post
Read About Maui Automotive Topics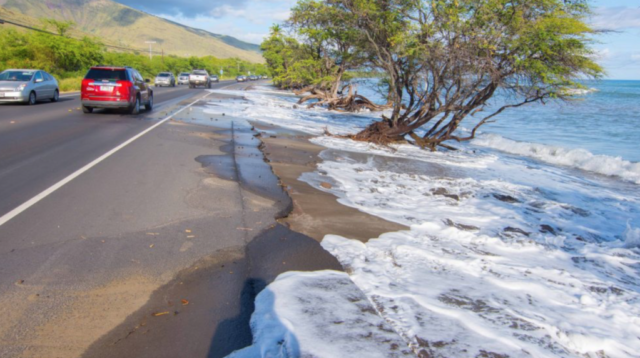 Maui is known for its strong trade winds as well as monster surf, and these two ingredients are not friendly towards our cars. In today's blog post, I will go over how to avoid salt damage to your car. I'll also point out some of Maui's more salt prone areas. Have you ever been driving […]